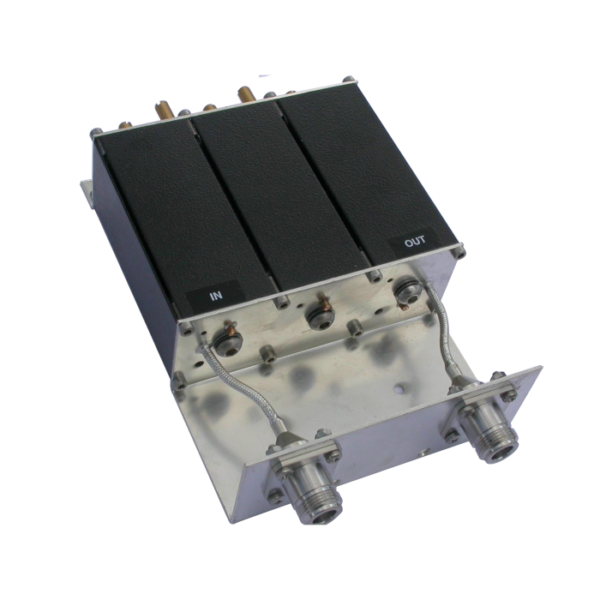 Band-Pass Filter BPF66-3 66-88MHz VHF MB
Band-Pass Filter BPF66-3 66-88MHz VHF MB
Compare products
Compare products
Description
Additional information
Description
The Band-Pass Filter BPF66-3 66-88MHz is a three helical resonator very high frequency (VHF) mid-band (MB) bandpass filter with aperture coupling between the resonators.
The filter can be used as a preselector to protect the receiver against transmissions outside the pass band.
The filter is compact and thereby minimizes space requirements.