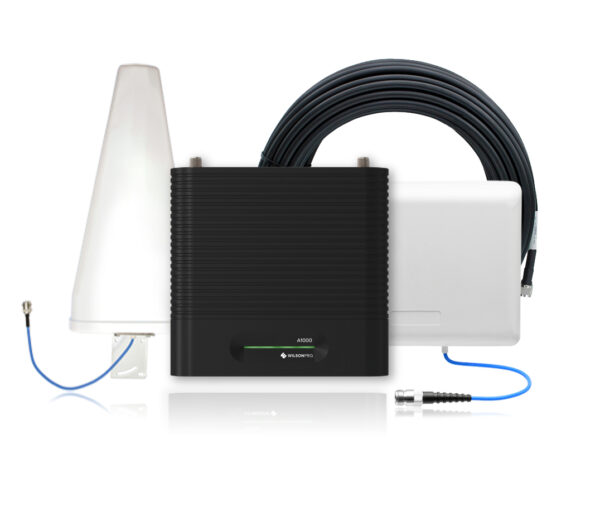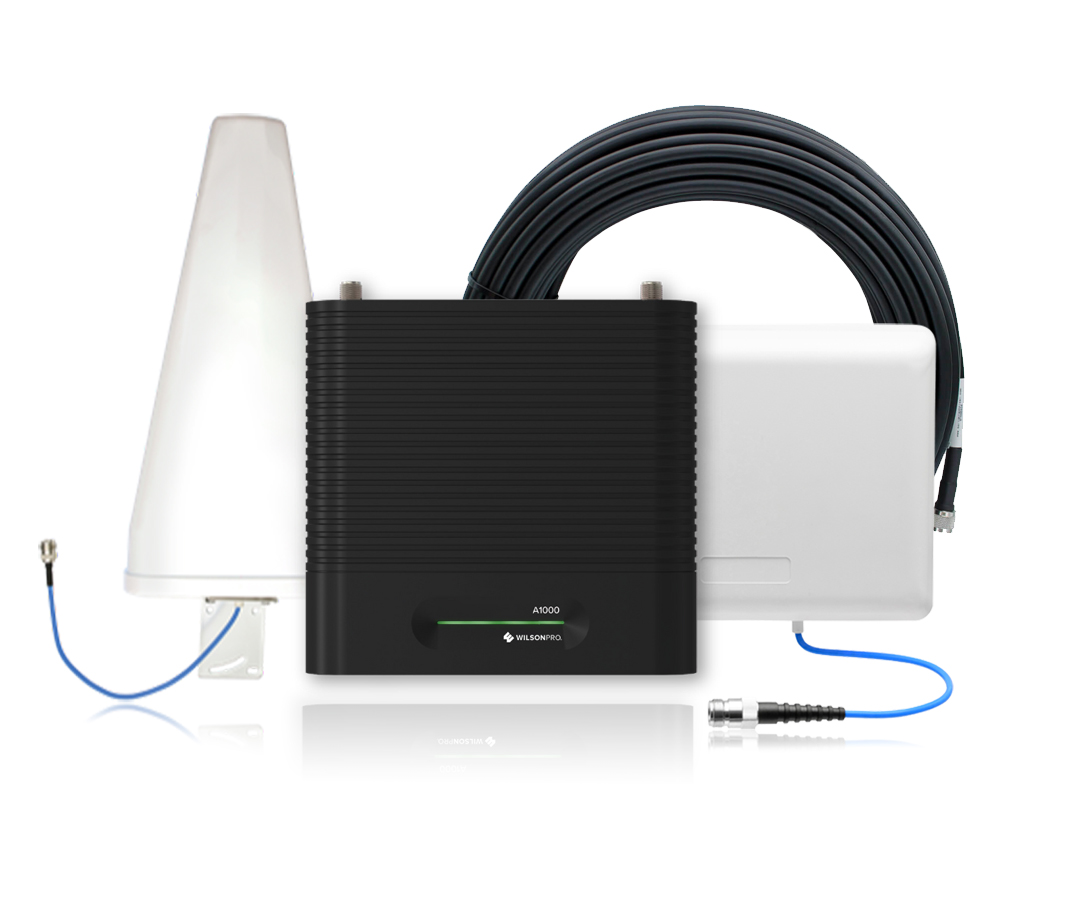 Signal Booster – Larger Office & Building Coverage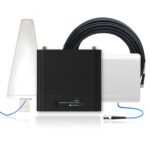 Signal Booster – Larger Office & Building Coverage
The ideal Signal Booster for large office and building coverage areas, 3G and 4G LTE, all phones, all networks, ICASA approved.
Compare products
Compare products
Description
The Wilson Pro A1000 is the most popular signal booster for large office and building coverage areas available. It features automatic gain control with a self-optimizing design for easy installation & maintenance.
The A1000 signal booster provides coverage up to 1000m² and is ideally suited for large multi-story buildings, industrial warehouses, schools, hospitals, hotels, underground parking areas, and other large office spaces.
Features:
ICASA APPROVED. Boosts 3G and 4G LTE for any building.
Works for all phones & mobile networks. MTN, Cell C, Vodacom and Telkom**.
Complete kit: all parts included, easy install.
Better talk, text & internet guaranteed.
Most popular commercial booster.
This kit comes complete with Outdoor Yagi Antenna, Indoor panel antenna, cable, connectors, and lightning protector.
https://docs.google.com/document/d/1ntB-OrHi_4GY2952DliqraPiFhuIDA2GgZd4vI23erw/export?format=pdf
---
Only logged in customers who have purchased this product may leave a review.