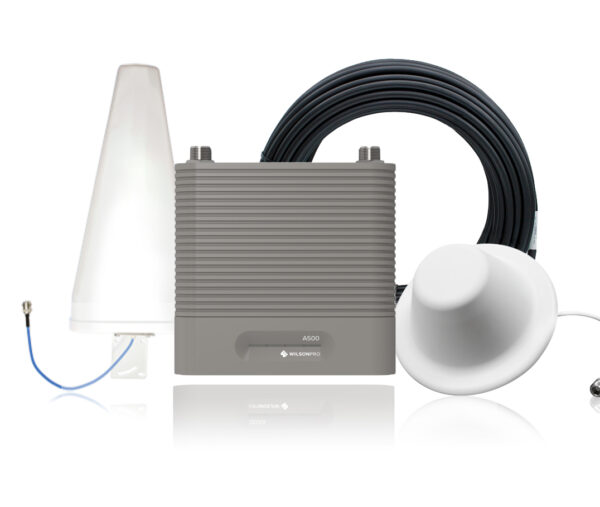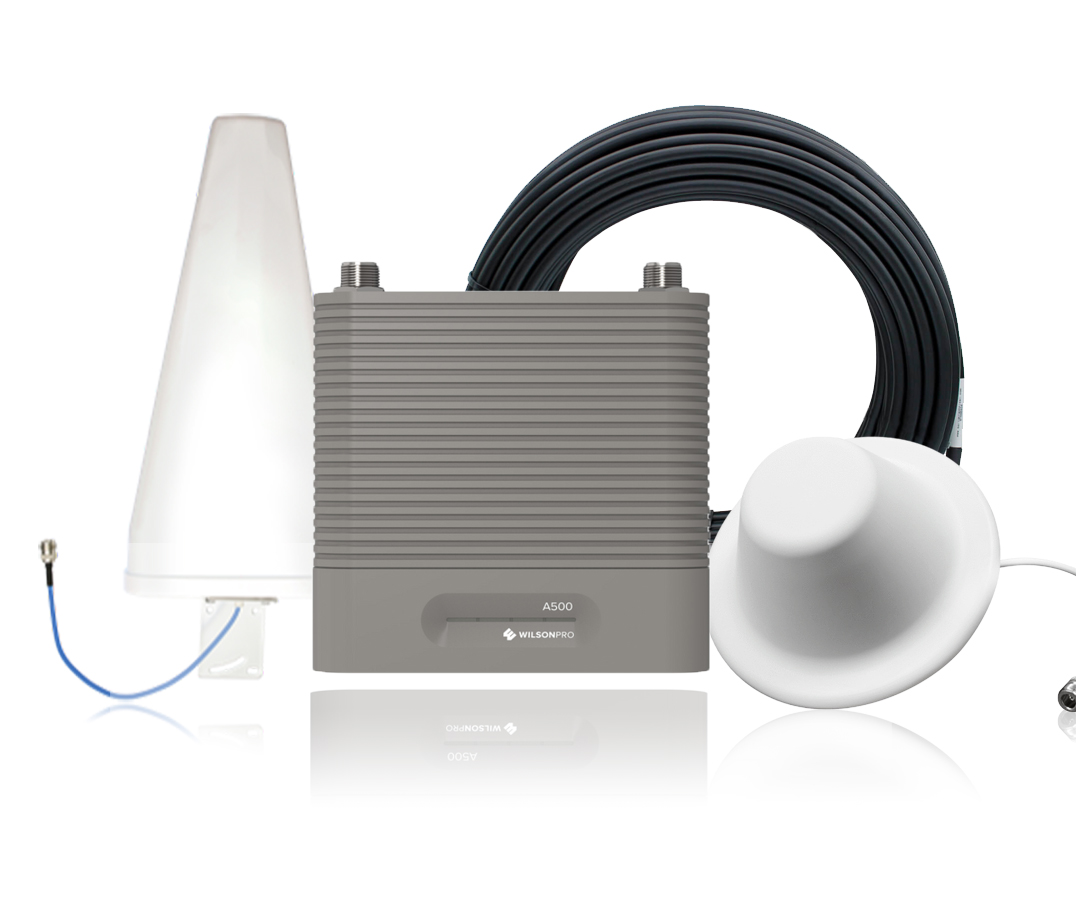 Cellphone Signal Booster – Home & Small Office Coverage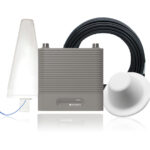 Cellphone Signal Booster – Home & Small Office Coverage
The ideal Signal Booster for homes and small office coverage areas, 3G and 4G LTE, all phones, all networks, ICASA approved.
Compare products
Compare products
Description
Signal Booster
The Wilson ProA500 signal booster is a popular cellphone booster for homes and small office coverage areas. It features automatic gain control with a self-optimizing design for easy installation & maintenance.
The Wilson ProA500 signal booster provides signal coverage up to 500 m² and is ideally suited for homes, small offices, and small coverage areas within a school, warehouse, or complex. The mid-range booster, WilsonPro A500, provides the perfect solution to keep you connected to family and friends in the comfort and security of your home.
Dropping calls, missing text messages, and being unable to stream data is not an option. Stay connected with WilsonPro today. Wilson P,roA500 cell phone bo, posters work by pulling ng in a weak signal, boosting it, and then rebroadcasting it inside your area in need. It features self-optimizing power and allows for easy installation & maintenance.
Wilson ProA500 Cellphone Signal Booster Features:
ICASA APPROVED. Boosts 3G and 4G LTE.
Works for all phones & mobile networks. MTN, Cell C, Vodacom and Telkom*.
Complete kit: all parts included, easy installation.
Better talk, text & internet guaranteed.
The most popular home and small office booster.

Universal cellular coverage solution for coverage areas up to 500m².

The kit includes a booster, indoor and outdoor antennas, cable, power supply & surge protection. 

Amplify all cellular signals and get improved talk, text & faster internet data.

Free delivery on orders over R500 to all South African main centres.
Signal boosters are made up of a three-part system:
1. The Outside Antenna captures the weak signal signal.
2. The Amplifier to boost the weak signal.
3. The Inside Antenna to rebroadcast the enhanced signal inside your home or car.
Those with Outdoor Yagi Antenna, Indoor dome antenna, cable, connectors, and lightning protector. Boost 3G & 4G Cellular Signal in Your Home.
Internal link: https://www.webb.co.za/?s=signal+booster&product_cat=0&post_type=product
---
Only logged in customers who have purchased this product may leave a review.