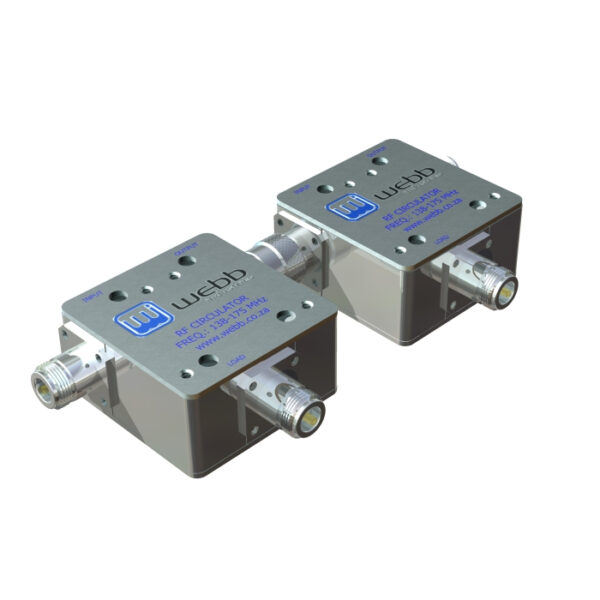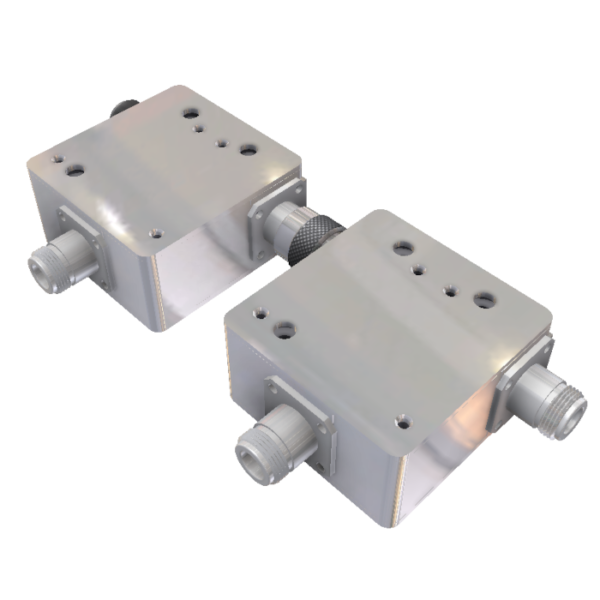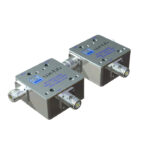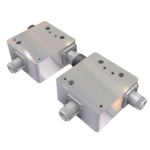 Dual Stage RF Circulators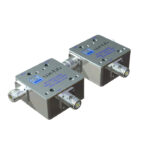 Dual Stage RF Circulators
R13,892.00 – R19,354.50 incl VAT
R13,892.00 – R19,354.50 incl VAT
Circulators Double Stage DS Series
Circulators are manufactured on demand. For different frequency options, please contact us.
Compare products
Compare products
Description
Additional information
Description
The Ferrite Circulator is the most effective solution to transmitter-produced intermodulation.
The Circulator can act as an isolator when the 3rd and 4th ports are terminated.
The Ferrite Isolator passes power from input to output with minimum loss while the reflected Power is attenuated by 60 dB.
NOTE: Isolators have limited bandwidth and tuning range. Each isolator is manufactured for a specific range and tuned to a specific frequency.
Please specify the exact desired operating Frequency.
Additional information
| | |
| --- | --- |
| Weight | N/A |
| Dimensions | N/A |
| Part Number | CD122, CD150, CD400 |
| Band Selector | |
| Additional Band Option | UHF Telemetry, UHF TETRA, UHF Trunk, UHF TV, VHF HB, VHF MB, VHF Trunk |
| Frequency | 108 — 137 MHz, 138 — 174 MHz, 254 — 272 MHz, 380 — 400 MHz, 406 — 430 MHz, 440 — 470 MHz, 470 — 790 MHz |
| Input Power | |
| Insertion Loss | |
| Isolation | |
| VSWR | |
| Impedance | |
| Termination | |